Welcome to NY Bluebirds Travel Baseball
THE FINEST COACHING. COMPETITIVE PLAY AND TRAINING. HIGH LEVEL TOURNAMENTS. PERSONAL ATTENTION AND SERVICE.

"WE BUILD BALLPLAYERS"
REGISTER FOR SPRING 2019 TEAM TRYOUTS
NOVEMBER 13 / NOVEMBER 14 / NOVEMBER 15
234 WEST 109th STREET GYM
7U / 8U / 9U / 10U / 11U / 12U / 13U / 14U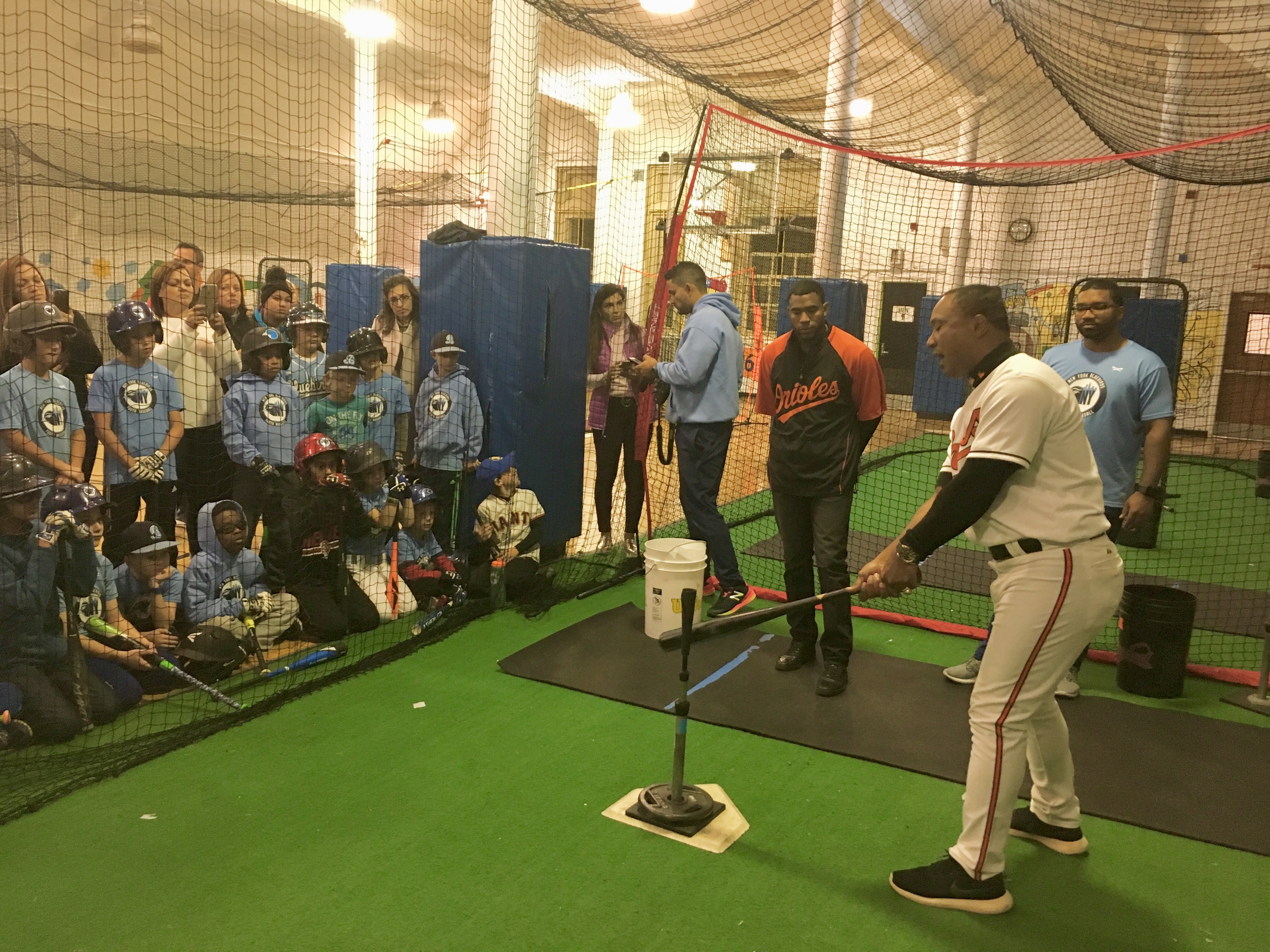 We were honored to host Former MLB All-Star Melvin Mora and fifteen year MLB veteran Endy Chavez for a hitting clinic in our gym with our Bluebirds players!
SEE HOW WE TRAIN BELOW
NY Bluebirds Travel Baseball offers competitive players a chance to further develop their skills in a more intensive format. With our Senior instructors and comprehensive pro-style training system, players can develop quickly and become a part of one of our dynamic teams.
WHY THE NY BLUEBIRDS TRAVEL PROGRAM?
-  A unique and comprehensive youth baseball training philosophy unlike any other in NYC focused on teaching fundamental baseball and player development combined with a boutique organizational approach
- Two dedicated and highly experienced coaches per team are the key to our organization.  Many coaches have former Major League experience and all with many years of youth baseball coaching experience
- Access to a year-round indoor training facility with batting cages, bullpen and conditioning areas
- MORE PRACTICE TIME with dedicated fielding and hitting practices. Some teams have multiple fielding and hitting sessions.
- PRO COACHING with many of our coaches having former Pro playing experience and years of coaching experience with youth players
- CONSISTENT TRAINING with a planned and cohesive training platform across all teams in our organization ensuring players get the correct instruction at every age 
- PERSONAL ATTENTION with two coaches per team at outdoor practice and three coaches per hitting practice, your child will get personal instruction

- FOCUS ON DEVELOPMENT not only winning games

- GREAT EXPERIENCES to top level tournament venues around the northeast. More prestigious tournaments as teams develop

- CLEAR COMMUNICATION with a dedicated organization president in charge of logistics and customer service