Welcome to NY Bluebirds Travel Baseball
THE FINEST COACHING. COMPETITIVE PLAY AND TRAINING. HIGH LEVEL TOURNAMENTS. PERSONAL ATTENTION AND SERVICE.

"WE BUILD BALLPLAYERS"
INTERESTED IN JOINING OUR SPRING TEAMS?  E-Mail NYBLUEBIRDSBASEBALL@Gmail.com to arrange a tryout!
A FEW SPOTS ON THE FOLLOWING TEAMS:
8U / 9U / 11U / 12U / 13U / 14U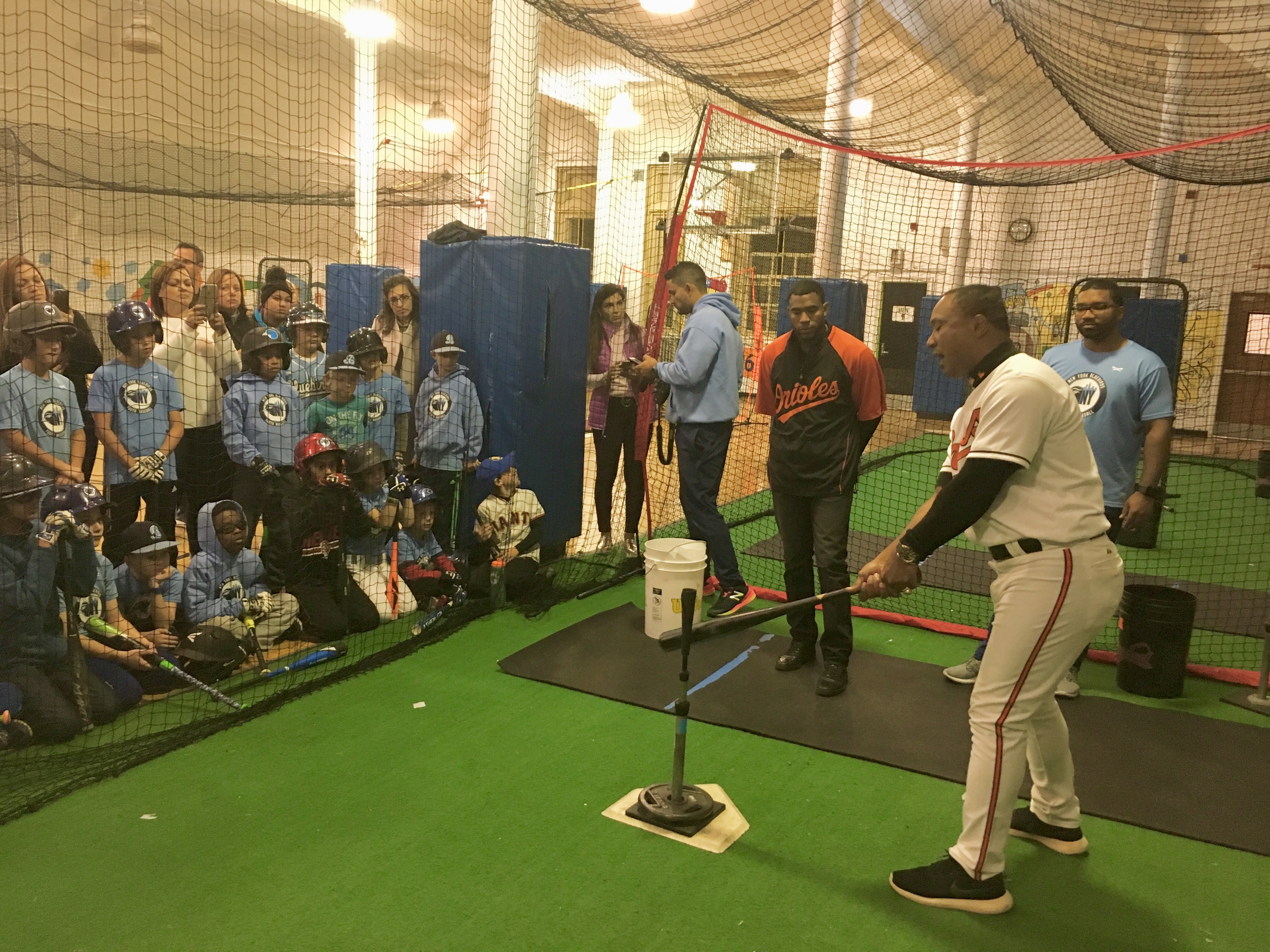 We were honored to host Former MLB All-Star Melvin Mora and fifteen year MLB veteran Endy Chavez for a hitting clinic in our gym with our Bluebirds players!
SEE HOW WE TRAIN BELOW
NY Bluebirds Travel Baseball offers competitive players a chance to further develop their skills in a more intensive format. With our Senior instructors and comprehensive pro-style training system, players can develop quickly and become a part of one of our dynamic teams.
WHY THE NY BLUEBIRDS TRAVEL PROGRAM?
-  TRAINING: A unique and comprehensive youth baseball training philosophy unlike any other in NYC focused on teaching fundamental baseball and player development combined with a boutique organizational approach
- COACHING: Highly experienced and professional coaching are the key to our organization.  Many coaches have former professional playing experience and all have many years of youth baseball coaching experience
- FACILITY: Access to a year-round indoor training facility with batting cages, bullpen and conditioning areas
- MORE PRACTICE TIME with dedicated fielding and hitting practices. Some teams have multiple fielding and hitting sessions.
- CONSISTENT TRAINING with a planned and cohesive training platform across all teams in our organization ensuring players get the correct instruction at every age 
- PERSONAL ATTENTION: With two coaches per team at outdoor practice and three coaches per hitting practice, your child will get personal instruction

- FOCUS ON DEVELOPMENT not only winning games

- TOURNAMENT PLAY: Compete in top level tournament venues around the northeast. More prestigious tournaments as teams develop

- ORGANIZATION: With a dedicated organization president in charge of logistics and customer service, we offer clear communication and an organized, planned out structure