NY Bluebirds 60/90 Pro Training Camp
SUMMER 2020 DATES WILL BE ANNOUNCED SOON!

OPEN TO ALL PLAYERS NOT ONLY BLUEBIRDS PLAYERS
TUESDAYS, WEDNESDAYS, THURSDAYS
DeWitt Clinton High School Complex - Bronx, NY
SINGLE WEEK SESSIONS
$295/Week or $120 for individual days

5:1 Camper to Coach Ratio Maximum
Transportation is Available from the Upper West and Upper East Sides
Transportation option:  WEST SIDE - 95th STREET AND WEST END AVENUE - (8:15 AM Pick-Up / 4:00 PM Drop-off)
EAST SIDE - 97th STREET AND THIRD AVENUE - (8:30 AM Pick-Up / 3:45 PM Drop-Off)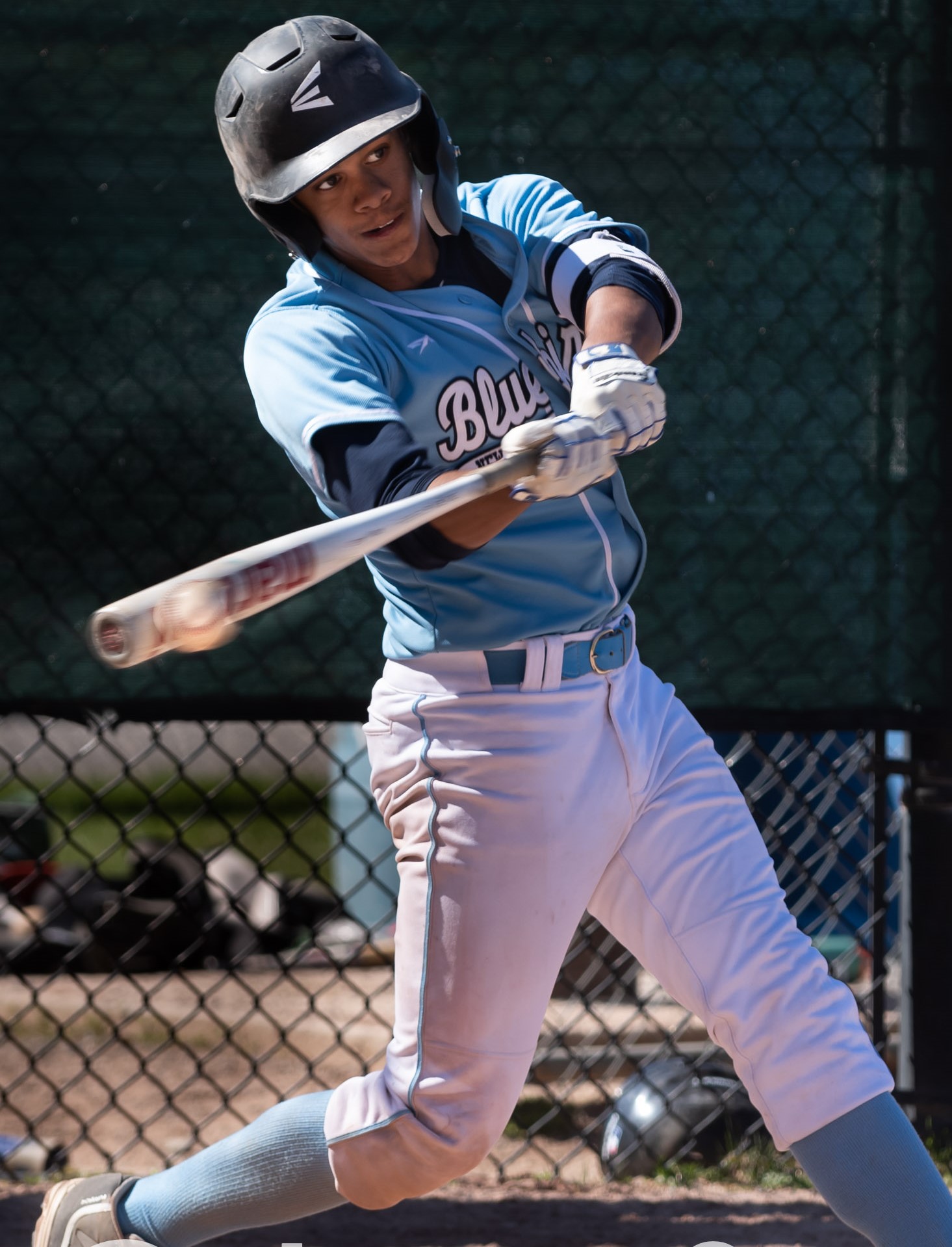 This camp is designed to provide players the opportunity to fully experience the life of a minor league baseball player.  Players will improve fielding and hitting mechanics through advanced drills, plays, and defensive formations taught by former professional baseball players. This camp offers quantity and quality in baseball training in an effective and efficient method using the minor league player development programs from the Tampa Bay Rays, San Francisco Giants, and the Cleveland Indians organizations.  Designed for serious and experienced players looking to elevate their game through hard work, committment and hustle.
Camp structure:

Morning Session: 9 AM - 12 Noon
Development focus: Conditioning / Fielding / Baserunning
Areas of focus and training format:
Conditioning and strength building warm-up period
Infielder core fundamentals training
Outfielder core fundamentals training
Pitchers and Catchers core fundamentals training
Infield/Outfield formation including PFPs, 1st & 3rd defense, pick-off plays & rundowns, flyball communication
Baserunning Fundamentals
Lunch Break: 12 Noon - 1 PM
Afternoon Session: 1 PM - 2:45 PM
Development Focus:  Hitting Fundamentals
Tee workout
Soft-Toss workout
Live Batting Practice
Cool Down
RAIN PLAN: Turf Field for short periods of rain camp will continue on the turf.  If total rain out make up days will be offered on a Monday or Friday or refunded.
 Camp Staff
Juan Hernandez, Director of Baseball Operations (Former Cleveland Indians system)

Maycoll Anez, Head Pitching Coach  (Former Chicago White Sox AA)
Manny Salomon, Head Hitting Coach (Former Arizona Diamondbacks, A)
Carlos Diaz, Assistant Pitching Coach (Former Chicago White Sox, AA)
Justin Litovsky, Head Catching Coach (Division II College World Series)

Coaches Bios
http://www.nybluebirdsbaseball.com/pages/CoachingStaff
We hope to see your child for some weeks this summer!