NY BLUEBIRDS GIRLS FASTPITCH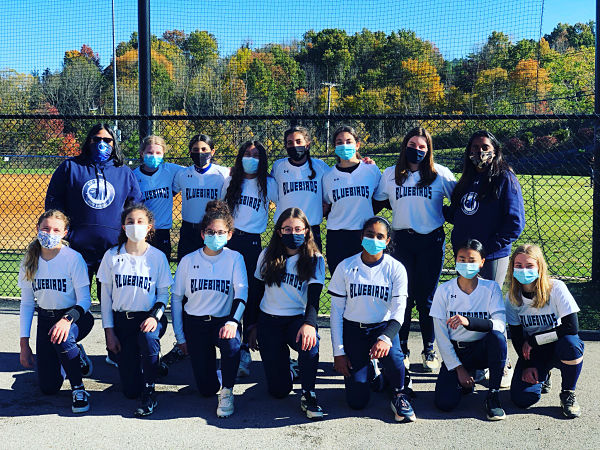 We had our inaugural season in the Fall of 2020 and are continuing to build NYC's best fastpitch training program! Our mission is to provide talented, dedicated girls an opportunity to train and play in a competitive softball environment with the same quality approach we give our baseball teams. To be able to build and maintain high-level teams that focus on the players development through experienced coaching and year-round training options indoors and outdoors through the NY Bluebirds infrastructure from as young as nine years old up through High School play. We believe girls need more opportunities to play softball within a program that will support their development and improve their play. We are excited to offer these teams once again for the Spring 2021 Season!
With 19 years of youth sports experience, we have become an area leader in quality training and operating teams with a primary focus on players development at a high level.
SPRING 2021 TEAM TRYOUTS
Ages 9U-14U
Only need to attend ONE Date


MONDAY NOVEMBER 2
Riverside Park @ West 106th Street
9U-14U - 3:30 PM - 4:45 PM
SATURDAY NOVEMBER 7

Randalls Island

9U - 14U - 1:15 PM - 2:15 PM
Please note this is a selective tryout and not everyone will make our teams
Spring Season Runs March - June
Winter training options

Sunday Doubleheaders

2X practice per week

Tournament play for all teams
Professional coaching - no parent coaching!