FALL 2022 BASEBALL TEAM TRYOUTS
AGES 8U-14U*
Tournament Team and Travel Team Options
Register for one of the following dates
SATURDAY JUNE 11 @ RANDALLS ISLAND
8U - 11U 9:00 AM - 10:30 AM
12U-14U - 10:30AM - NOON
MONDAY JUNE 13 @ PS 180 FACILITY
8U-11U - 5:30 PM - 7:00 PM
12U-14U - 7:00 PM - 8:30 PM



FRIDAY JUNE 17
8U-11U - 5:30 PM - 7:00 PM
12U-14U - 7:00 PM - 8:30 PM
*Age based on Spring 2022 Team Age. Whatever age the player was on 5/1/2022 is team age they can try out for
GIRLS SOFTBALL TRYOUT DATES COMING SOON!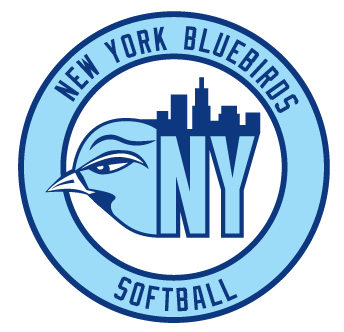 FALL 2022 GIRLS SOFTBALL TEAM TRYOUTSAGES 12U / 14U / 16U TEAMS
Register for one of the following dates
SATURDAY JUNE 11 @ RANDALLS ISLAND12:00 PM - 1:15 PM - All Ages
TUESDAY JUNE 14 @ PS 180 FACILITY 7:00 PM - 8;15 PM - All Ages
PS 180 FACILITY - 370 West 120th Street
Team is age as of 12/31/2021 (i.e. if your child turned 13 in January 2022 should try out for 12U)


60/90 ELITE BASEBALL CAMP FOR AGES 13U -15U
JUNE 27 - AUGUST 19
RIVERSIDE PARK TURF FIELDS @ West 106th STREET
9:00 AM - 1:00 PM
SINGLE WEEK SESSIONS
The best training for Summer travel or High School players


SUMMER BASEBALL TEAMS

LOOKING FOR 11U SUMMER PLAYERS

E-Mail to arrange a tryout

Welcome to the NY BLUEBIRDS
THE FINEST COACHING. PLAYER DEVELOPMENT FOCUSED. COMPETITIVE PLAY AND TRAINING. HIGH LEVEL TOURNAMENTS. PERSONAL ATTENTION AND SERVICE.



"WE BUILD BALLPLAYERS"
NY Bluebirds Travel Baseball and Girls Fastpitch offers competitive players a chance to further develop their skills in a more intensive format. With our Senior instructors and comprehensive pro-style training system, players can develop quickly and become a part of one of our dynamic teams.
WHY THE NY BLUEBIRDS TRAVEL PROGRAM?
- TRAINING: A unique and comprehensive youth training philosophy focused on teaching fundamental skills and player development combined with a boutique organizational approach
- COACHING: Highly experienced and professional coaching are the key to our organization. Many coaches have former professional playing experience and all have many years of youth baseball coaching experience
- COVID-19 PROTOCOL EXPERIENCE: We have had full Summer,Spring and Fall seasons and have put in thorough and proven safety protocols to keep our players and families safe. We have the experience and knowledge coming in and know how to operate during these times
- CONSISTENT TRAINING: With a planned and cohesive training platform across all teams in our organization ensuring players get the correct instruction at every age
- PERSONAL ATTENTION: With two coaches per team at outdoor practice and three coaches per hitting practice, your child will get personal instruction

- FOCUS ON DEVELOPMENT not only winning games

- TOURNAMENT PLAY: Compete in top level tournament venues around the northeast. More prestigious tournaments as teams develop

COLLEGE RECRUITMENT AND EXPOSURE: A College recruiting department provides our High School age players with the exposure they need at marquee tournament and showcase events as well as guidance with the college recruiting process to get them to the next level
- ORGANIZATION: With a dedicated organization president in charge of logistics and customer service, we offer clear communication and an organized, planned out structure